Places to Hold the Sheep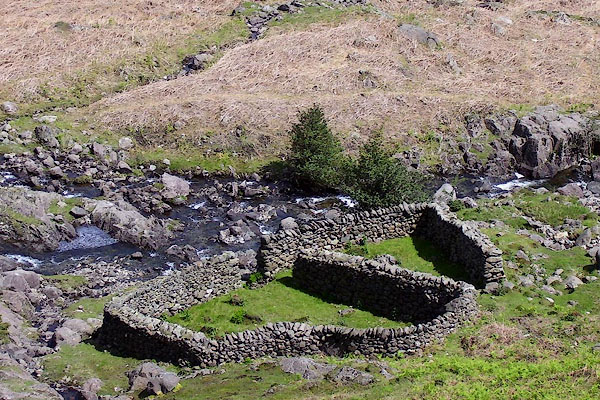 Since the project lead by Andy Goldsworthy, 1996-2003, people have become more aware that these stone wall enclosures are a fascinating element in the landscape of Westmorland, Cumberland, etc.
But there are more than just the famous Goldsworthy sheepfolds to be seen. Sheepfolds are still used, and still being built in a variety of materials; junk found in the farm yard and or barns, timber, fencing, or whatever, specially bought for the job, ... Sheepfolds are practical, but might be shipshape or slipshod in their construction.